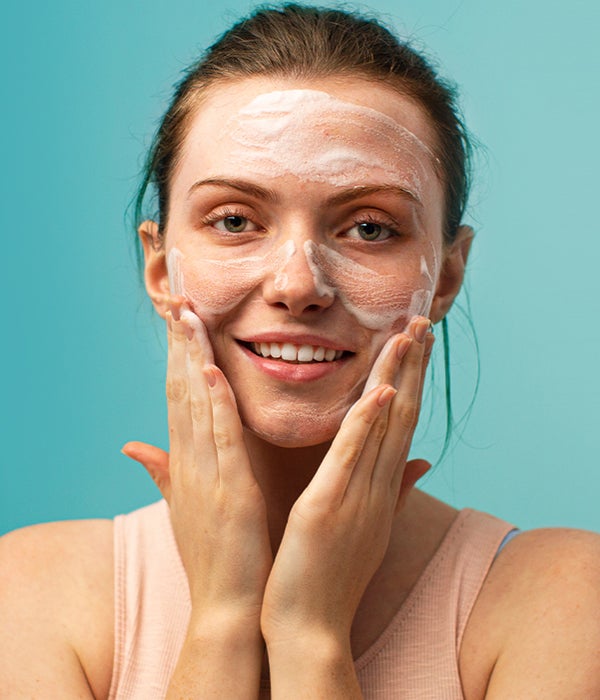 SKINCARE FOR COMBINATION SKIN
Your skin may have two or more different skin types. For example, your T-zone (nose, forehead and chin) may feel or appear oily while your cheeks feel dry.
1. Cleanser
Morning and evening
A characteristic of combination skin is that different parts of the face feel different. Usually, the T-zone (forehead, nose, chin) feels oily and the cheeks feel dry or normal. However, it is important not to dry out the skin - even if the T-zone feels oily. The oily areas still need moisture, otherwise the skin surface can dry out, further stimulating sebum production. Therefore, choose a mild cleanser, gel or foam to maintain the skin's moisture balance - for both the oily and dry areas. For an oily and shiny T-zone, an exfoliating cleansing foam will help remove dead skin cells, unclog pores and remove make-up at the same time without drying out the skin. This also gives the skin a beautiful, natural glow without feeling greasy.

Our selection for you: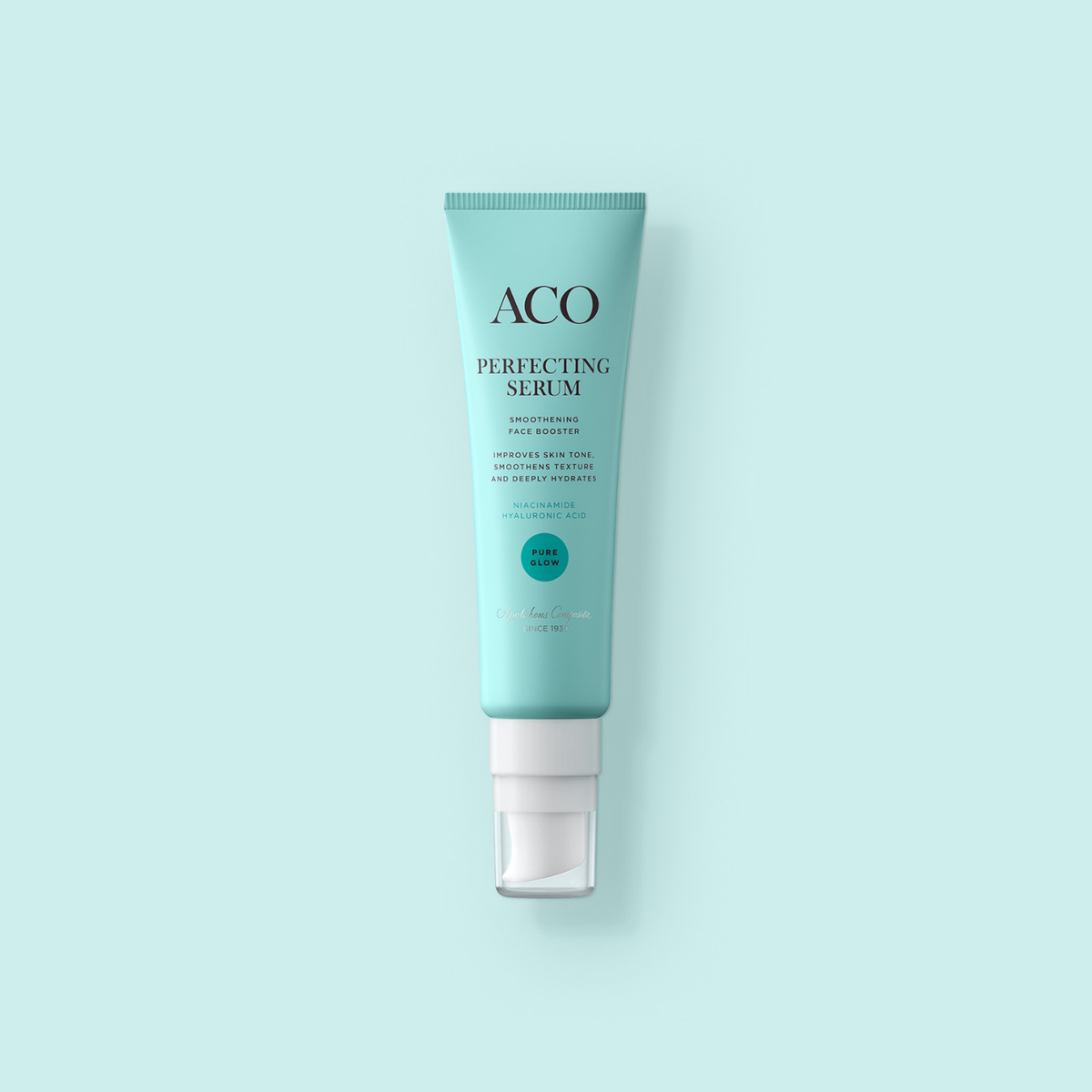 2. Serum
Morning and evening
A serum is used as a step before your day and night cream and is a wonderful booster for your skin. A good serum is characterised by a higher concentration of active ingredients that penetrate deeper into the skin than the active ingredients in a moisturiser. ACO's Pure Glow Perfecting Serum has a light consistency and absorbs quickly into the skin without leaving a sticky film on the skin. The serum contains the super-active ingredient vitamin B3, also known as niacinamide, which evens out skin tone, reduces pigmentation spots and imperfections, such as pimples and blackheads, and shrinks pores.

Pure Glow Face Serum

£30.99

Shop now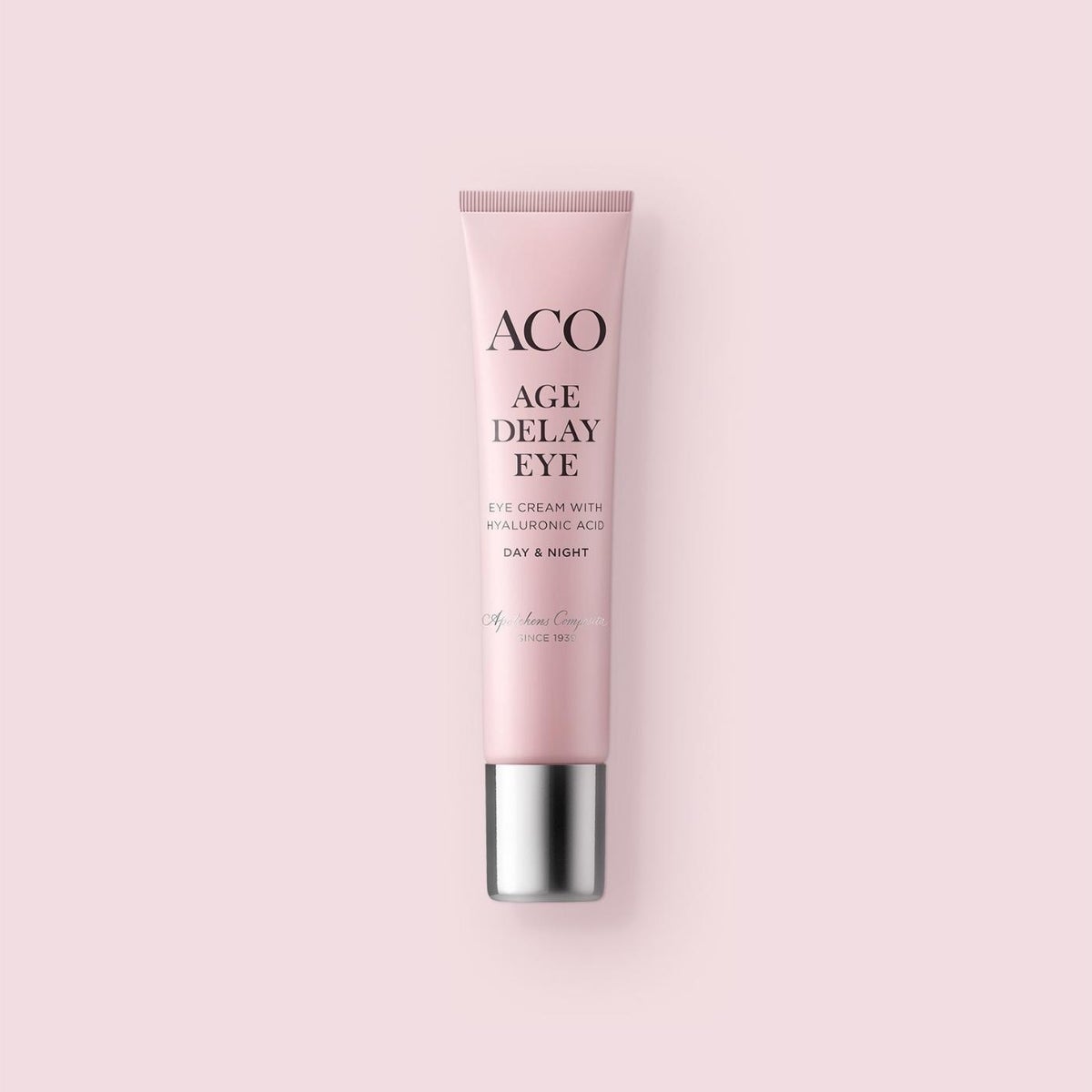 3. Eye cream
Morning and evening
The skin around the eyes is thin and particularly sensitive. It is therefore important to use a cream that is especially suitable for this area. An eye cream reduces dark circles and plumps up the skin under the eyes.

Age Delay Eye Cream

£25.99

Shop now
4. Moisturiser
Morning and evening
The more oily areas of the face also need to be regularly moisturised, otherwise there is a risk that the skin will produce even more sebum. A nourishing day and night cream, which above all counteracts impurities and mattifies shiny areas. A particularly important active ingredient here is sarcosine, which is contained in both our ACO Pure Glow Day Cream and ACO Pure Glow Night Balm. At the same time, both also contain hyaluronic acid, which reliably supplies the skin with moisture.

Our selection for you: