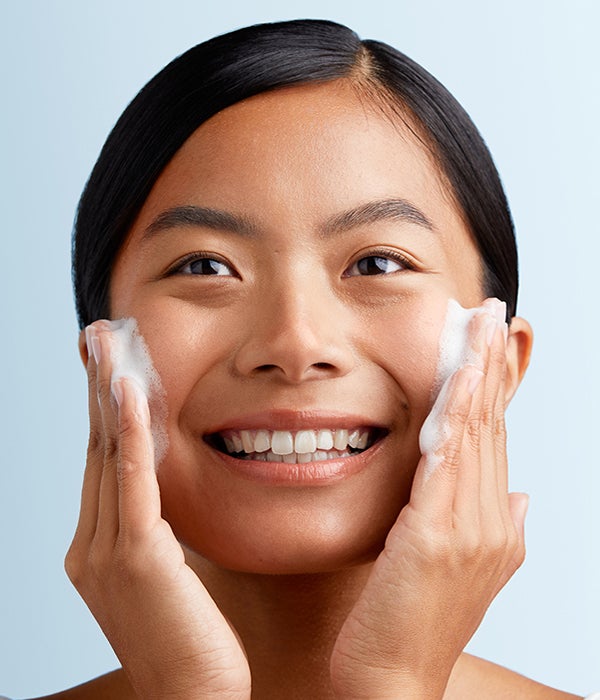 SKINCARE FOR SENSITIVE SKIN
Your skin may be red, burning or itchy. It may feel dry and sensitive to skin care products.
1. Cleanser
Morning and evening
Sensitive skin often feels tight, dry and red. Mild products are important for all skin types, but especially for sensitive skin. It is especially important to use fragrance-free products, as perfume can cause redness. The skin care routine for sensitive skin should contain as few steps as possible to reduce the risk of redness. Use an extra mild cleanser free of perfume and soap. A cleansing milk is effective and gentle and does not need to be washed off with water, which can dry the skin even more, but can be wiped off with a cotton pad or soft towel. The best way to maintain the skin's natural moisture balance is to use a toner. Micellar water is a good alternative to cleansing milk as it is both cleansing and moisturising and also does not need to be washed off.

Our selection for you: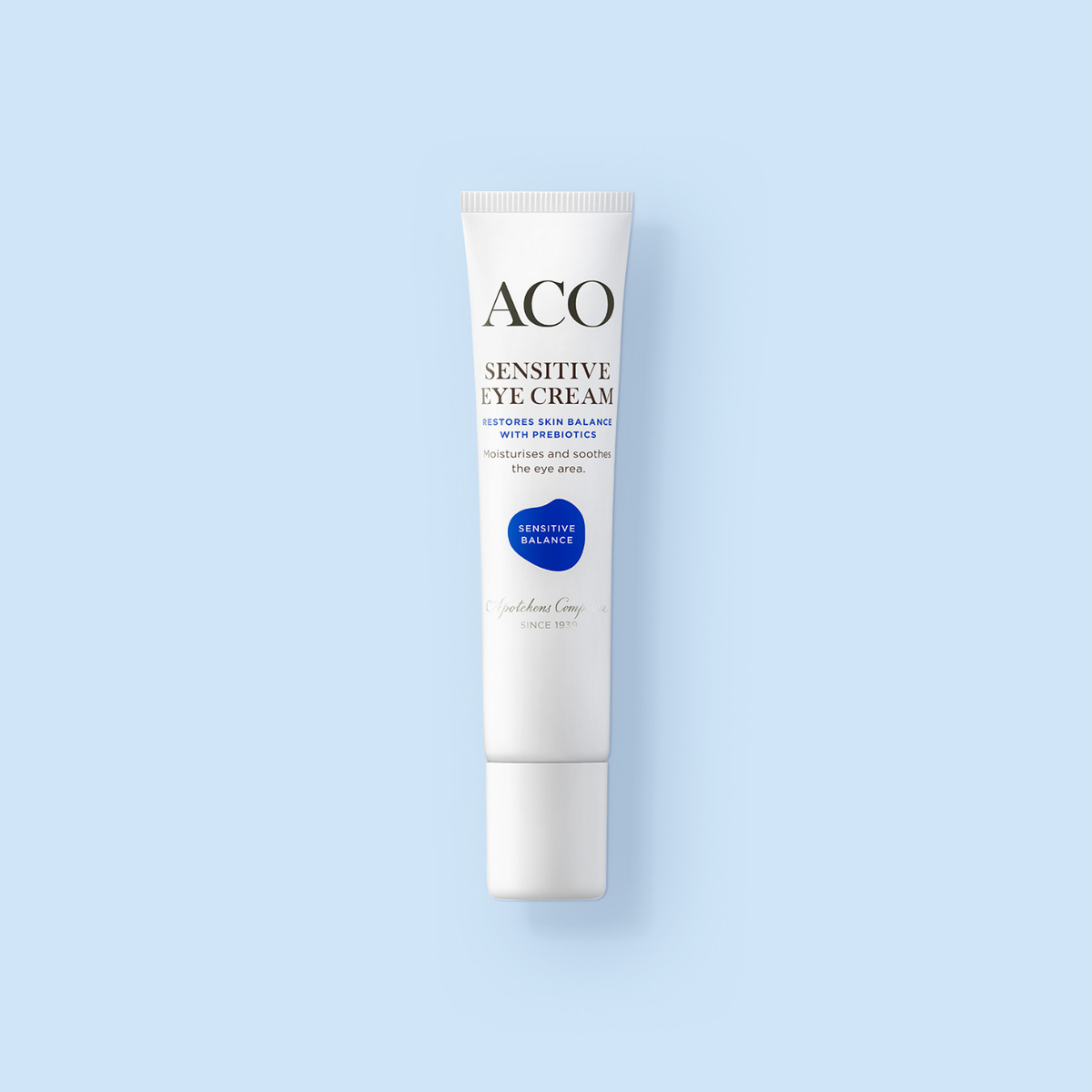 2. Eye cream
Morning and evening
The skin around the eyes is thin and particularly sensitive. It is therefore important to use a cream that is especially suitable for this area. An eye cream reduces dark circles and plumps up the skin under the eyes.

Sensitive Balance Eye Cream

£24.99

Shop now
3. Moisturiser
Morning and evening

Use a day and night cream that focuses on restoring and maintaining moisture balance. Creams should be gentle on the skin and free of perfumes and fragrances. Products with a rich consistency moisturise immediately. Shea butter, canola oil and glycerin are some ingredients that are great for sensitive skin. This is how you moisturise your skin in abundance!